Allyson Lindt's Urban Fantasy, PNR, and Dystopian Novels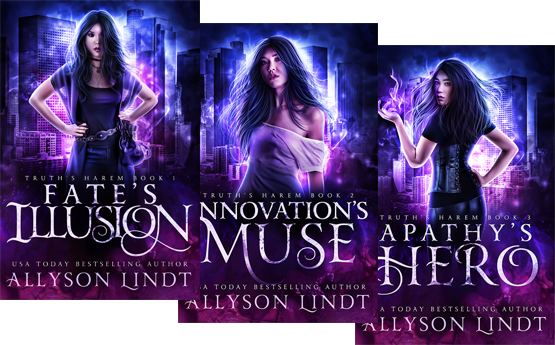 Truth's Harem (Urban Fantasy Reverse Harem)
The gods want Lexi dead, and her mother haunts her dreams from the underworld. But Lexi's fated to a hellhound shifter and two heroes, so at least fate doesn't completely have it in for her.
Valkyrie's Legacy (Urban Fantasy)
She loves. She dies. She is reborn. Until this Valkyrie discovers how to lift Odin's Curse
---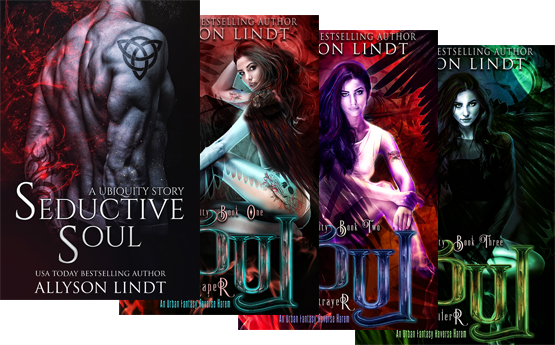 Ubiquity (Urban Fantasy)
The eternal struggle between heaven and hell has gone corporate.
---
Over Exposed (Dystopian Fantasy)
A hacker whose mind can't be read is the hottest commodity on the market… and as good as dead.