Allyson Lindt's Menage/Poly Romance Novels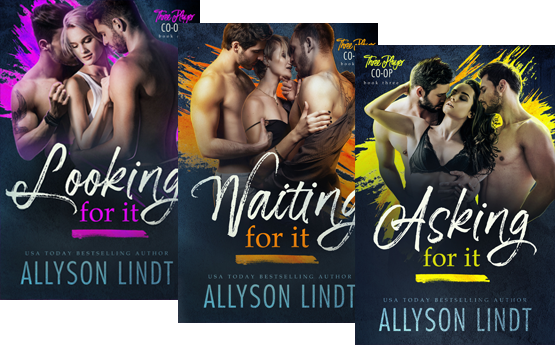 Three Player Co-op (Menage Romance)
Three best friends each find their perfect threesomes in these three stand-alone stories
---
Two Plus One (Poly/Menage Romance)
These nerds know how to make a computer bend to their will, but when it comes to matters of the heart, they're not prepared for the extra number in the equation
---
Game for Cookies (Erotic Menage Romance)
Take two men and one woman, add a little suger and a lot of spice, and heat until scorching.
---
---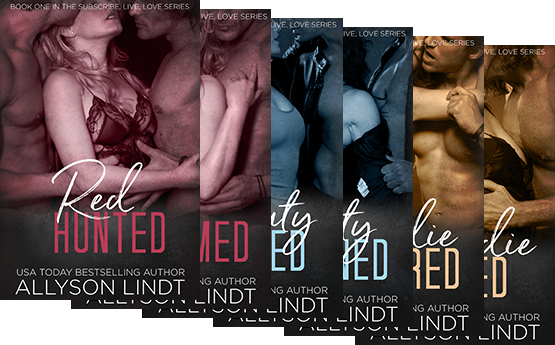 Subscribe, Live, Love (Menage Romance)
It's Big Brother meets The Great Race, as twelve video bloggers compete to be the internet's next hottest star. Careers are on the line around the world, but none of them expected love as an obstacle
---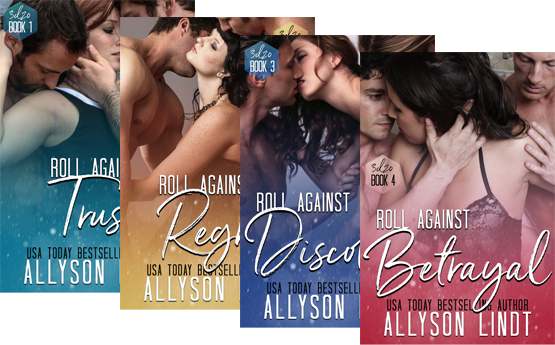 3d20 (Erotic Romance)
Geeks can be sexy, sometimes life is more fun with three people, and rolling the dice can be worth the risk.